My calling is to support you in arriving in yourself. And if you feel lost, to find yourself again.
Remembering who you are and what you want is so important.
Trusting your inner knowing and following your heart, creating your life; the way you want it.
So you feel a sense of being home in the world, and have the ability to experience joy and ease.
My specialization is in the Transition time of Motherhood, which also includes (dealing with) miscarriage, loss, a desire to conceive and fertility issues. I'm also here for women who are not mothers.
To give you an idea of what I can support you with, here are some examples:
If you are experiencing;
A disconnect from yourself & your body

Stressed, burn out

Feeling overwhelmed

Feeling fearful anxious

Depression

Fear of birth

Have had a Miscarriage

Have had a Traumatic Birth experience

Postpartum depression

Loss of identity as a new mother

Your own emotional childhood wounds surfacing as you become a mother

Navigating the rollercoaster of IVF/ fertility issues

Difficulty with decision making – whether you want to become a mother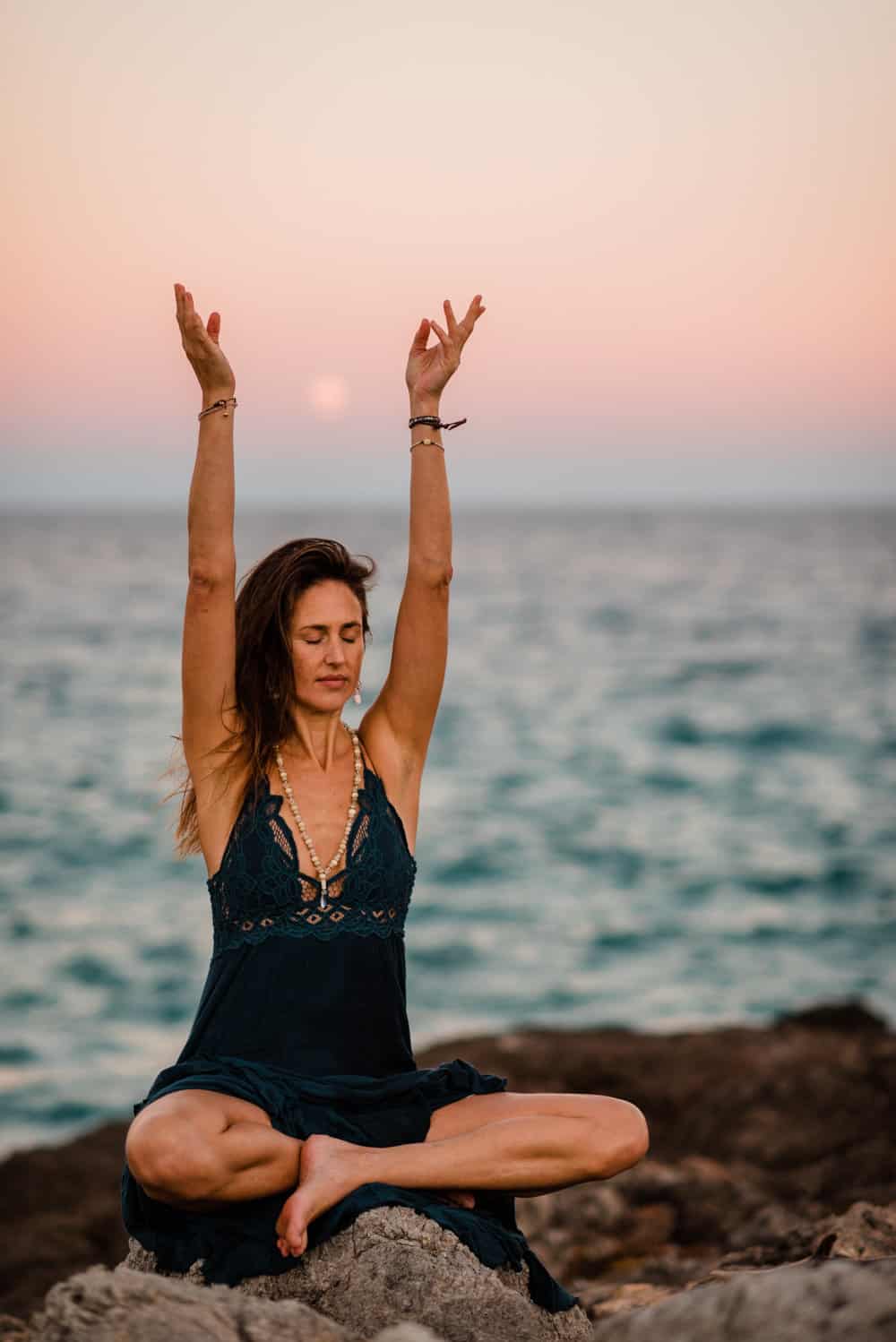 I work mostly with ACT (Acceptance Commitment Therapy) and in many cases with EMDR for trauma. As a Mindfulness Teacher I often incorporate Mindfulness practice into the session and therapy. I have a holistic view and approach to health and life.
In therapy feeling what is there and finding acceptance are key.
As well as kindness and self-compassion.
Therapy most often also includes that you make changes in your life. The sessions will help you to get insights and realize what needs to change and to find motivation for it. I am here to support you in this process.
If you are in the stage of pregnancy or postpartum – due to my experience as a Childbirth educator and my training as a Doula I have a good idea of what is available in the Amsterdam area to support you as well as an understanding of the Dutch healthcare / Birth system.
EMDR (Eye Movement Desensitization Reprocessing)
This Therapy form, specifically created to treat trauma, has been around for over 4 decades. It's one of the most effective and efficient forms of trauma therapy. Using either a visual or auditory 'task' for your brain to focus on, while inviting you to focus on the most intense part of your traumatic memory is basically how it works. In a nutshell.
Click here for more info on EMDR.
Most often people need 4-7 EMDR sessions for a single traumatic event.
You do not need to have full blown PTSD to benefit from EMDR. For example I see many women suffering from miscarriage who benefit from EMDR. As there is still a taboo around this subject, and because the rates are so high it gets neglected. While the impact for many women is big – sometimes impacting their emotional wellbeing also in subsequent healthy pregnancies and their birth experiences, attachment to babies and post-partum months.
Therapy sessions are

45 minutes
Intake & advice sessions: €150
Therapy session: €128

Your therapy can be paid by yourself or you can get (partial or full) coverage to know more please read below.
You will receive an invoice for the time scheduled, if for some other reason the session is shorter than scheduled you still pay for the scheduled time.
If you want to have you therapy covered by your health insurance company, please make sure to read the following carefully:
To be eligible for reimbursement, you need a referral letter from your general practitioner (huisarts) or medical specialist. You must hand this over to me before or at latest during the intake. I work in what has been called the Basis-GGZ (BGGZ), this needs to be mentioned on the referral.
A deductible must be paid (Eigen Risico in 2023 this is 385,-). If you want to be eligible for full reimbursement, a 'restitutie' policy is needed. With a 'natura' policy a part is reimbursed. In this overview you will find what your insurer reimburses. For Natura policy, the range varies between 50-100% coverage.
Usually, 4 to 12 sessions are sufficient. Sometimes the process can be even shorter and sometimes it is necessary to continue a little longer. The frequency of the sessions also differs from person to person. After the intake, I will discuss with you approximately how many sessions I think you will need and share a treatment plan. See also this Dutch website for a clear overview of how Dutch mental healthcare is organized: zorgwijzer.nl
I do not have contracts with health insurance companies (Vrijgevestigde & Contractvrije Psycholoog).
If your health insurance needs to know this, I'm a GZ-Psychologist, with a BIG registration and I'm using the tariffs for 2022 that have been created by the NZA (Nederlandse Zorg Autoriteit).
You can find all my credentials & codes here: Linkje naar PDF: Kwaliteitsstatuut
Payments are made on a monthly basis, directly to me. For coverage you are responsible to send your invoices to your health insurance company yourself.
Cancellation or missing an appointment
Appointments need to be canceled at an absolute minimum of 48 hrs hours in advance, otherwise you get a missed appointment fee of 55,- (which will not be reimbursed). You can cancel your appointment by sending me an email or leaving me a voicemail. If your appointment is on a Monday you need to cancel by Saturday.
If you have only an intake (you get referred elsewhere after intake, or you chose not to start therapy) you will still receive an invoice for the intake & advice session. To get any coverage from your insurance I must have a valid referral in my possession from you.
My BIG registration code: 89917654425
My personal AGB code: 94015364
The AGB code of my practice: 94065346
My Kvk code: 71096086
I'm a member of the NVGZP
Ask me any question you might have or book a session through filling in the form below.